Atlanta Pregnancy Massage & Pre-natal Spa Treatments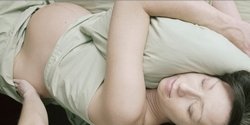 Atlanta Pregnancy Massage
Chamblee-Dunwoody Medical Center
4651 Chamblee Dunwoody Rd.
Suite B
Atlanta, GA 30338
678-683-0808
Specializing in Therapeutic Prenatal and Postpartum Massage
Experience a massage from the experts who are skilled in massage designed especially for the mother-to-be. At Atlanta Pregnancy Massage, the focus is on the unique needs of pregnant mothers, offering a combination of a relaxing, nurturing approach, coupled with the expertise of advanced clinical massage applications.
Reduced muscular tension and stress, decreased swelling of feet and legs, increased circulation and overall enhanced comfort are the benefits of this specialized pregnancy massage.
Turn to Atlanta Pregnancy Massage throughout your childbearing year for other pregnancy and childbirth services including:
Hypnobabies Childbirth Classes
Labor massage
Birth doula services
Postpartum massage
Convenient Online Booking Available!
The Pregnancy Massage Center
1164 N. Highland Avenue
Atlanta, GA 30306
The Pregnancy Massage Center is known for its knowledgeable and compassionate therapists. The therapists at The Pregnancy Massage Center are fully licensed, specifically trained, and certified in pregnancy and postpartum massage.
Your therapist will create a personalized pregnancy massage designed to address the specific needs of your pregnancy. Dad-to-be can enjoy his own stress relieving massage at The Pregnancy Massage Center too!
Don't forget to ask about a post pregnancy massage for some pampering after your bundle of joy arrives.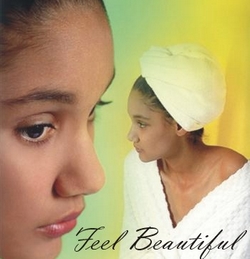 Celestial Spa
2930 Cascade Rd
Atlanta GA 30311
Celestial Spa's pregnancy massage focuses on the special needs of the soon to be mom. The massage enhances the function of muscles and joints, improves circulation and general body tone, and relieves mental and physical fatigue.
Celestial Spa uses a pregnancy pillow which allows mom-to-be to comfortably lay flat on her stomach allowing her to enjoy the full benefits of a soothing massage.
Dads-to-be can choose from a number of massage therapies including sport, hot stone and deep tissue massages.
---
Looking for an overnight pre-baby getaway?
Search our babymoon destinations to find the perfect babymoon vacation.
---
Pregnant women should consult their physicians prior to having any spa treatments and should work only with therapists specially trained in prenatal treatments. Learn more...

Atlanta pregnancy massage package features subject to change. Please verify features directly with the facility at the time of booking.
Home

›
One Day Babymoons
› Atlanta