10 Blissful Babymoon Ideas
FTC Disclosure: If you make a purchase via a link on this site, I may receive a small commission. There will be no added cost to you. Thank you!
A babymoon sounds like just what you need right now... time out from the stresses and strains of everyday life to recharge your batteries, spend precious quality time with your partner and treat yourself to the pampering you deserve!
But which type of babymoon is right for YOU? What would be the BEST way to spend your pre-baby vacation?
On this page we look at 10 different babymoon ideas and their pros and cons, to help you discover the ideal romantic getaway for you and your partner.
If you have any questions along the way then you can either...
A Beach Lover's Babymoon
Many moms-to-be opt to hit (or rather, recline gently upon) the beach for their pre-baby vacation.
And the beach can be a great choice - the water can be so soothing, providing support for your bump whilst easing those niggling aches and pains.
What's more, the benefits of fresh air and the warming sun (which encourages your skin to produce health-promoting vitamin D) can really leave you feeling uplifted and rejuvenated.
Do remember, though, that your skin is particularly sensitive to the sun during pregnancy, so be sure to slather on that sunscreen. It's also VERY important to stay hydrated in the sun by drinking plenty of water, and to avoid becoming too hot, which may leave you feeling dizzy, light-headed or just plain uncomfortable!
Top 5 Destinations for a Beach Babymoon
An Overseas Babymoon
There's no reason not to enjoy a babymoon abroad, provided you're at a stage of your pregnancy that doesn't bar you from international travel.
This varies from airline to airline, but most international airlines require you to complete your travel somewhere between your 32nd and 35th week.
It is, of course, important to speak to your doctor before planning a babymoon overseas, in part to arrange for a letter permitting you to travel and also to discuss whether or not vaccinations or other special precautions are needed for your chosen destination.
For more points to consider, please see our Babymoon 101 page.
An overseas babymoon can be very special, providing you a real opportunity to "get away from it all" with your partner. And - let's face it - traveling abroad will not be quite so easy once your new little addition has arrived!
Top 5 Overseas Babymoon Destinations
A Stimulating City Babymoon
Shop 'til you drop, take in the museums and art galleries, or simply relax, enjoy fine dining and watch the world go by... a city babymoon has it all and offers you the perfect opportunity to spend quality with your partner before 2 becomes 3!
If you plan to take advantage of all the shopping a city break has to offer, then you'll probably want to plan your pre-baby getaway for some time during your second semester, whilst your energy levels are at their highest.
And it's worth remembering that all that walking as you scour the baby boutiques is actually GOOD for you, keeping you in shape and preventing stiffness.
Do be sure, however, to pack the appropriate clothing for your city break - ideally, comfortable shoes and clothes you can layer to accommodate your fluctuating body temperature.
Top 5 City Babymoon Breaks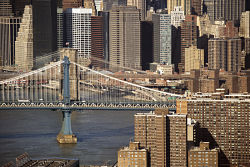 New York Ritz Carlton
The Mandarin Hotel, Washington DC
The Ellis Hotel on Peach Tree, Atlanta
The Ashton Hotel, Texas
Kinzie Hotel, Chicago

An All-Natural Babymoon
There's something about pregnancy that triggers a deeper connection with - and appreciation for - nature.
So you might like to spend your babymoon soaking up the natural beauty surrounding you... and there are so many options available for you to do so!
In warmer climates you can enjoy nature walks or open air swimming - alternatively, you might like to opt for a romantic mountain resort, where you and your partner can snuggle up together in front of a roaring open fire in a cozy cabin.
Top Destinations for a "Back to Nature" Babymoon
Wildwood Inn, Colorado
Mohonk Mountain House, New Paltz, New York
Shiloh Morning Inn, Oklahoma
Rocky Mountain Lodge and Cabins, Colorado
A Soothing Spa Babymoon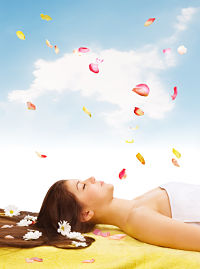 Babymoons are all about being pampered - and what better way to pamper yourself than by enjoying a restful spa vacation?
Most spas will not offer massage treatments during your first trimester, but after that you can take advantage of a wonderfully relaxing pre-natal massage, specially designed to soothe away the aches and pains of pregnancy.
Many moms-to-be also enjoy extra treatments such as manicures, pedicures and facials at this time, which really leave you feeling revitalized and beautiful.
Recognizing the advantages of spa treatments for expectant moms, many hotels and resorts include them as part of their babymoon package.
Learn more about visiting a spa during pregnancy
Top Spa Babymoon Packages
Crystal Springs Resort, New Jersey
Cape Codder Resort & Spa, Massachusetts
The Spa at Norwich Inn
All the Excitement of Gaming!
There's only one destination if you and your partner enjoy gaming and are looking for a "last hurrah" before baby arrives... and that, of course, is Vegas!
Visit our Vegas Babymoon page to find your ideal pre-baby getaway.
Babymoon at a Bed and Breakfast Inn
Bed and breakfast inns are very popular amongst babymooning couples as they offer uniquely personalized romantic experiences with many little extras you won't find at larger resorts.
There are inns all across America offering romantic getaways and many have created 'tailor made' babymoon packages to accommodate the needs specific to expectant mommies and their partners.
Top Babymoon Bed and Breakfast Packages
"Pre-Parental Pampering Package" at the Australia Walkabout Inn, Pennsylvania
"And...Baby Makes 3" Package at the Hummingbird Inn, Virginia
Equinox Inn at Canyon Lake Babymoon Package, Texas
A Calming Babymoon Cruise
It IS possible to take a cruise whilst pregnant, but you are limited by the stage of your pregnancy - many cruise lines will not take women past 24 weeks of pregnancy because they do not have the facilities to deal with any complications.
You may also want to avoid taking a cruise during the first 12 weeks of pregnancy, when you are more likely to feel nauseous.
If the timing is right, however, a cruise can be a wonderful 'last getaway', with plenty of opportunity to relax, enjoy each other... and enjoy lots of good food!
A One Day Babymoon Break
If an extended babymoon vacation isn't feasible for you, then why not consider a one day babymoon and treat yourself to a pampering session at a local spa?
Visit our One Day Babymoon page for a list of day salon and spa destinations offering pre-natal massage and other maternity services.
Say goodbye to aches and pains,
and get the rest you need...
A Budget Babymoon at Home Sweet Home!
It's budget-friendly, there's no traveling involved and you can take it at any time up to the last week of your pregnancy... in fact, there's a lot to be said for a stay-at-home babymoon!
The most important thing to make a "staycation" successful, however, it to treat it as a true vacation.
That means DON'T answer the door, switch off your cell phones and DON'T do any household chores. If necessary, TELL friends and family you're going away...then hide inside and lock the door!
There are lots of ways to make a stay-at-home babymoon extra special.
Plan it properly, with a "start" date and an "end" date


Pack a picnic (or have one packed for you) and take it to a local beauty spot


Hire a maid to take care of the cleaning, laundry etc


Eat out at local restaurants to avoid cooking, order take out, or hire a chef... it may seem extravagant but it's cheaper than taking a costly trip!


Plan day trips to local museums, art galleries, theaters, music events, sports events etc, just as if you were tourists!


Hire a bunch of your favorite movies and enjoy them in uninterrupted peace... (you won't be able to do so for much longer).
Above all...
Treat yourself and your partner... you deserve it! Enjoy this special time as a couple as you joyfully await the new addition to your family.
More Babymoon Ideas on a Budget
And if you have any babymoon ideas, tips or experiences you'd like to share, please contact me - I'd love to hear from you.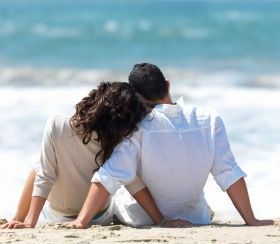 Find your perfect babymoon destination
Want to learn more about planning a babymoon?
Babymoon 101 - Top Tips


Want to know whether air travel is safe for you right now?
Read the guidelines for flying when pregnant


Planning a babymoon in the sun?
Discover which sunscreens are recommended during pregnancy