California Pregnancy Massage & Prenatal Spa Packages
FTC Disclosure: If you make a purchase via a link on this site, I may receive a small commission. There will be no added cost to you. Thank you!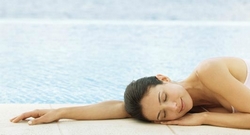 The Spa at The Ritz Carlton, Marina del Rey
4375 Admiralty Way
Marina del Rey, CA 90292
Discover a new level of luxury in L.A.'s trendy Westside at The Spa in The Ritz Carlton, Marina del Rey. Relax and rejuvenate at this waterfront escape as you indulge in a relaxing pregnancy massage.
The Spa's "Motherhood Massage" is a nurturing massage, designed for women in their second or third trimesters or post-natal time period.
Complete your one day babymoon by adding a pampering "Hand and Foot Polish" or perhaps the "Hydrated Hands or Feet" treatment - a warm, moisturizing treat!
These treatments will help address the main causes of discomfort in pregnancy from skin stress to leg heaviness, tired muscles and water retention.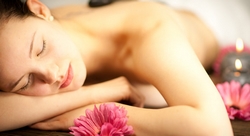 Cote d'Azur Spa
74 N. Fair Oaks Ave.
Old Town
Pasadena CA 91105
Cote d'Azur offers holistic healing with a primitive yet luxurious twist.
The natural elements added to every treatment bring an organic distinction unique to Cote d'Azur with soothing aromatherapy, healing sounds, and refreshing citrus-cucumber beverage served daily.
The Cote d'Azur Pregnancy Massage is designed to ease muscle tension and prepare a woman's body for the stresses of childbirth. The massage includes foot steam, hot rice placement and pregnancy-safe aromatherapy blended to increase the skin's elasticity and vibrancy.
Dads-to-be can choose from a variety of men's massages and other treatments. In order to enjoy your one-day babymoon together, be sure to ask for a couple's massage.
---
Looking for an overnight stay with your pregnancy spa treatment?
Check out our California Babymoon Packages
---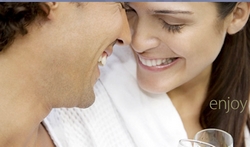 Larchmont Sanctuary Spa
331 N. Larchmont Blvd.
Los Angeles, CA 90004
Enjoy a personalized true day spa experience in a classic French-Asian Island setting. Larchmont Sanctuary Spa is the perfect island-like setting for a one-day babymoon!
Larchmont Sanctuary Spa is one of the few spas in Los Angeles that encourages couples to spa together in the same room, for a truly lasting memory. What could be more relaxing than a soothing prenatal pregnancy massage for mom-to-be while dad-to-be is enjoying a de-stressing massage of his own in the same room?
Read Reviews of The Larchmont Sanctuary Spa at TripAdvisor
Learn More About the Larchmont Sanctuary Spa
---
Browse Overnight Babymoon Packages in California
---
Pregnant women should consult their physicians prior to having any spa treatments and should work only with therapists specially trained in prenatal treatments.

Package features subject to change. Please verify features directly with the facility at the time of booking.