Looking for a way to be home with your baby and still earn an income?
FTC Disclosure: If you make a purchase via a link on this site, I may receive a small commission. There will be no added cost to you. Thank you!
Can't Bear To Leave That Face?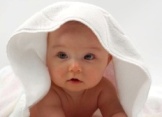 Now you don't
have to!

I've been in your shoes! Perhaps my story can help you realize your goal to be home with your baby, utilize your skills and knowledge and earn an income.

After the arrival of my second daughter, I knew I didn't want to go back to working outside of my home, but I still wanted to use the skills and knowledge acquired during my working life and also earn some money.
With two children under age 4, I needed something that would be flexible and allow me to work during naptimes and after my kids were in bed at night. I scoured the internet searching for the right opportunity. What I found was a lot of get rich quick type schemes and a lot of websites that wanted me to pay money just to learn about work at home opportunities. Honestly, I started to become skeptical every time I read the words "work-at-home".
Then one night while doing more research, I stumbled upon a website that talked about building your own business as an infopreneur. The more I read, the more intrigued I became.
The site contained case studies about real people who created information-based websites and were earning real money from those sites. One story in particular caught my attention. There was a man who, along with his sister, started a website about kids' birthday parties. Well, what could be more fun than that? I spent the next several weeks doing more research about infopreneurs and about the company that introduced me to that term - Site Build It.
Fast forward to today…I am the owner of a profitable, information-based website. It took about 6 months to get my website up and running (Remember, this is not about get-rich-quick. It is about building a long term business and that takes time and effort), but it has been an extremely rewarding experience. Each time an inn or resort contacts me to advertise on Babymoon Guide, I feel such a sense of accomplishment at having built a successful website with no prior web building experience.
Well, that's my story. If it has inspired you to consider a future as an infopreneur, then here are a few resources I know you will find helpful.
How to Become an Infopreneur - A summary of the steps required to build and then monetize a quality, information-based website.
At Home Moms Find Business Success - Read how other at home Moms turned their hobbies and passions into successful online businesses.
Free work-at-home guide! Learn from the experience and advice of successful work-at-home Moms. This valuable guide, written by 4 work-at-home Moms, walks you through the nitty gritty of how to actually build a substantial online income.
Click here for free download of WAHM- IT!, The Masters Course eBook.
1.33 MB - Windows and MacOs
Free Bonus Downloads!
wahm-case-studies.pdf
- Read the inspiring stories of eight, real-life SBI work-at-home-moms and their websites.
wahm-get-organized.pdf - Tips and tricks to get you, your family and your space organized to work-at-home.




---
Search for your perfect Babymoon Vacation Package